Shampoo Dolls Salon in Cottage Grove, Oregon is excited to introduce you dolls to the latest and greatest in fall hair cuts, colors, styles and accessories. While the days seem to be getting noticeably shorter, its time to embrace the changing of seasons and everything we love about fall. Pull out the jackets and those beautiful scarves. Take in the sensory feast of outdoor colors and earthy, spicy scents.
But just because we may have to cover up a little more doesn't mean we can't still look great. The key to looking fabulous during the fall and winter months is striking the right balance between your paler skin tone and your fall hair color. Consider toning down blond highlights and add some warmth to your fall hair color. Refresh your cut and start fall with fresh, healthy ends.
Take a look at these new fall hair cut and color trends. We bet you'll FALL in love with them!
Fall Hair color trend: Bronde…Brunette + Blonde
Move over one-dimensional hair color, we're here to introduce "Bronde". This soft blend of blonde and brunette hair color was originally made famous by Gisele Bundchen back in 2007, yet due to its versatility many celebrities have continued to carry on this trend. The perfect transition from your summer to fall hair color! Take a look at the gorgeous PRAVANA Hair Color that we offer at Shampoo Dolls Salon, and let us help you achieve the perfect bronde shade for you!
Fall Hair style trend: Keep it on the Down Low
The ponytail is a classic hairstyle that may never be out of trend; however, ponytail placement is crucial. The best way to rock a ponytail this fall is low, at about the nape of your neck. Whether you slick back your tresses or are just simply taming your unruly mane, a low ponytail adds a sense of sophistication to complete your fall look. Need to add more length and volume to achieve this fall hair look? Check out our Babe Hair Extensions.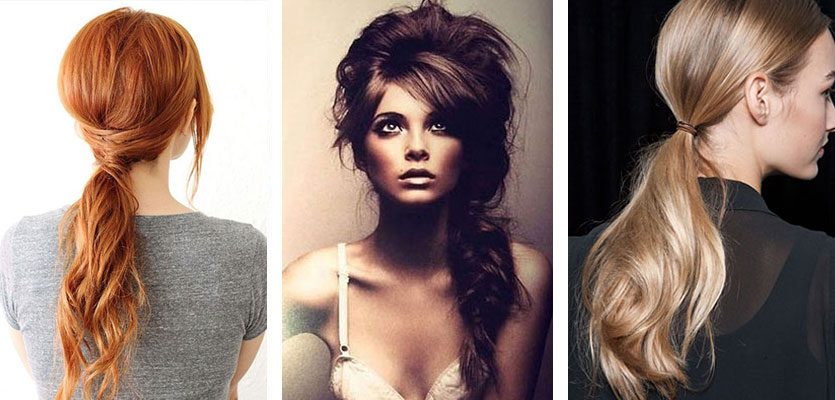 Fall Hair color trend: Raving about Red
As the leaves begin to transform color, we believe we can help you transform your hair color! With a range of red to match every skin tone, its versatility can last all through the colder months. From fiery reds to golden strawberry and copper tones, and every shade in between, we think you may be ready to try out a new shade of a classic fall hair look!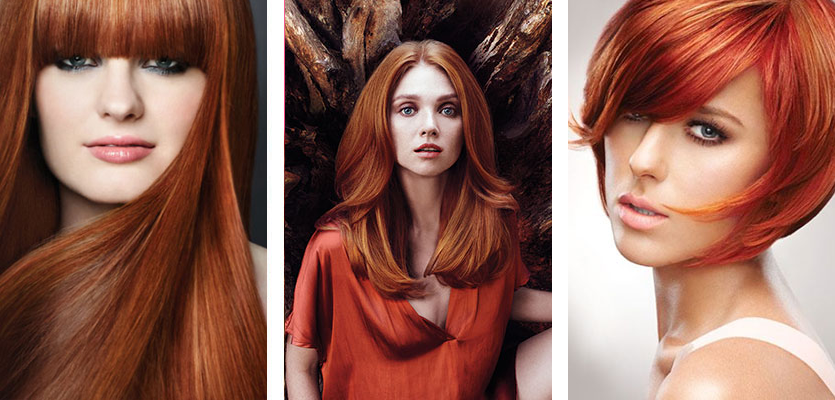 Take Part
Want an easy way to change up any hair style? Exaggerate your part. We're not talking a simple middle part, or your natural born part, either. Part your hair on your opposite side, or go for a deep side part. You'll see your face in a totally new way. For best results, part hair while wet and blow dry the root in its new direction. Once the optimal part is created either leave hair down to emphasize your new look, or pull into a low pony. Dolls, make sure you take part in this fall hair trend this autumn.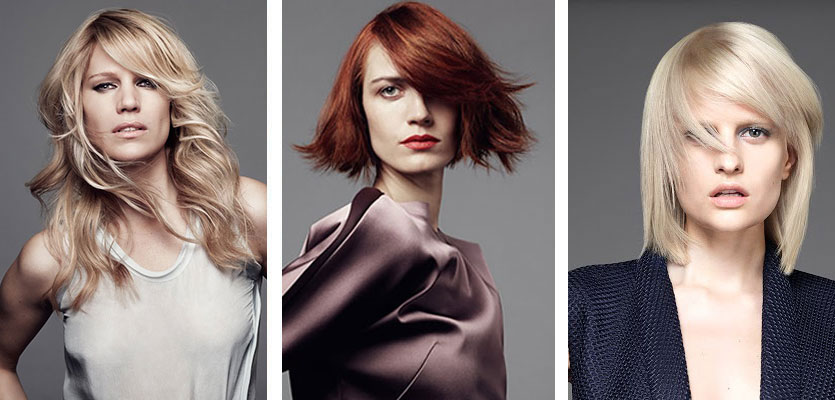 Leather Weather
Fall brings the perfect weather to pull out your leather jacket and pleather pants again, but why should the leather accessories stop there! As seen on New York Fashion Week runways, leather accessories are a must for fall hair. Whether it is a leather headband or a leather hair tie, it will be sure to add a classy statement to any outfit.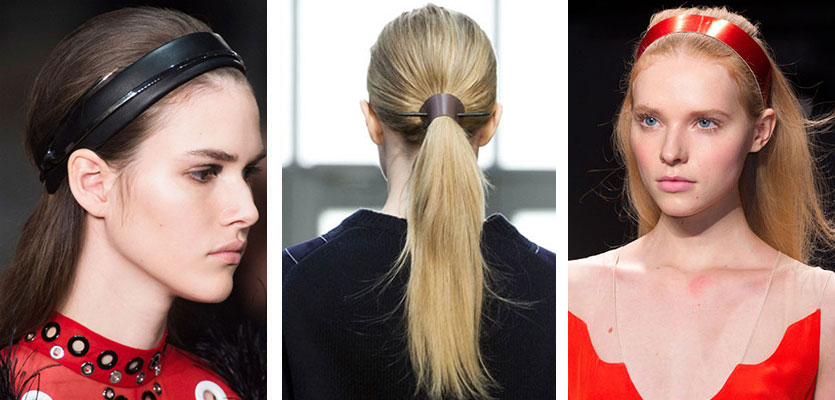 Short Hairstyles for Fall
Although we've packed our shorts away until next spring, we can still rock short hair cuts! Whether you prefer a blunt cut bob, a lob or a fringe pixie cut, ask our talented stylists which cut would work with your face shape and hair texture. People always say, "less is more", why not give it a try!
Let us help you find your perfect look. Our expert Shampoo Dolls can help you find the perfect cut, color and style for your hair texture and face shape.
Call us today to book your fall hair appointment at (541) 942-9395!
---