Hair color can make a world of difference in how you look, and we have a great team of hair color experts at Shampoo Dolls Salon in Cottage Grove Oregon. We offer hair coloring services from traditional blonde highlights and the best shades of red hair to the latest babylights, ombre hair color, sombre, balayage and more!
Highlights, Lowlights, Babylights...we do it all!

Foil Highlights add accent color and dimension to your base color. Hair color or lightener is brushed on individual sections of hair using varying degrees of width and volume to give a dimension to your natural color. A few well placed foils can brighten up your existing color. Sparkle foils provide up to 8 foils and are perfect as a taster of hair color or as an accent in one area. Lowlights add hair color to bring tone to washed out ends or create darker strands. These lowlights add depth and variation. Babylights are foil highlights so fine they mimic the natural dimension of a toddler's hair.
Ombre Hair Color and Balayage
Foils are not the only means of applying color and lightener. There are other highlighting techniques like balayage, ombre hair color and sombre which use a brush or other application tool to apply color. The overall effect is an effortless, casual look.
All Over Color, Grey Coverage and Root Touch Ups

A complete change of color can produce dramatic and stunning results, or it may be used just to cover grey hair, or to enliven you own natural shade with better hair color depth and shine.
All over color- is a permanent or semi-permanent hair color that is applied starting at the roots to ensure even and extensive coverage to achieve a perfect result. Our extensive hair color chart offers a massive choice of shades (depth of color) and tones (balance of tint colors). Touch up any new growth in between hair coloring services with a root touch up. Not only does it cover new roots, but it also adds renewed color depth and shine so that your hair looks in great condition.
Bold Hair Color from Platinum to Plum
Color Correction or Hair Color Problems

At-home hair experiments don't always turn out as planned. But don't worry, we've seen and heard nearly all the do-it-yourself hair color horror stories. We don't judge!
Brassy, bleached out highlights
Telltale bands of color from multiple applications
Applied the wrong shade..."it looked much different on the box!"
If you're in need of a hair color fix, then head straight for Shampoo Dolls Salon in Cottage Grove. Our staff is trained in the art of corrective color techniques.
By the time that you leave our salon, no one will know about your color mishap… instead, people will be commenting on how fabulous your hair looks. Don't forget that we also offer amazing cut and styling services too! Book your appointment when you are ready to transform your look for the best.
We use PRAVANA professional hair color at Shampoo Dolls Salon, expert hair color that is truly super-natural while also protecting the planet and its people. PRAVANA products are always free of parabens, sulfites, sulfates, cocamide DEA, formaldehyde, and other ingredients commonly used in cosmetic products but known to be harmful to users or the environment. This hybrid approach marries time proven botanical extracts and natural proteins with modern elements.
Platinum and Blonde Hair of all shades
Brunette Hair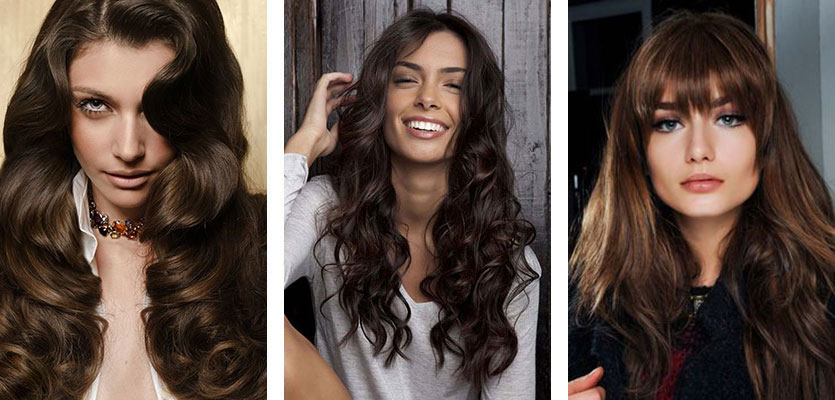 Red Hair
Grey Hair
Schedule a free hair color consultation
---