When you want to make a statement, it's Shadow Box hair Color!
If you've yet to see this hair color trend up close, we are here to fill you in on what you have been missing. Shadow Box Hair color is a highly versatile hair color technique that can be customized to fit just about anyone's personal style. You can make it bold and sassy or keep it subtle and classy, whichever way you want it, shadow box is a the perfect trend to transition you into a new season.
Check out this blonde with a blue shadow box peeking out from underneath. This professional hair color was done by Laura Couturier at Shampoo Dolls Salon in Cottage Grove, OR.
What Is Shadow Box Hair Color?
In simple terms the "Shadow Box Hair Color " is a strikingly different hair color around the nape of the neck. The outer most layers of the hair are typically light while the hair underneath is darker. The best part about this trend is that it can be very natural looking but going bold can be very edgy. Depending on the colors you choose to use, you can truly make this trend your own. Some even choose to get highlights combined with shadow box.
Shadow Box Hair Color Technique
What makes this technique unique is how the hair is separated. The hair is usually separated at the nape of the neck. The top layer is colored differently from the bottom layer. Usually shadow boxes are done with dark or vibrant colors, however that is not always the case. If you are looking for a subtle color gradient the layering simply has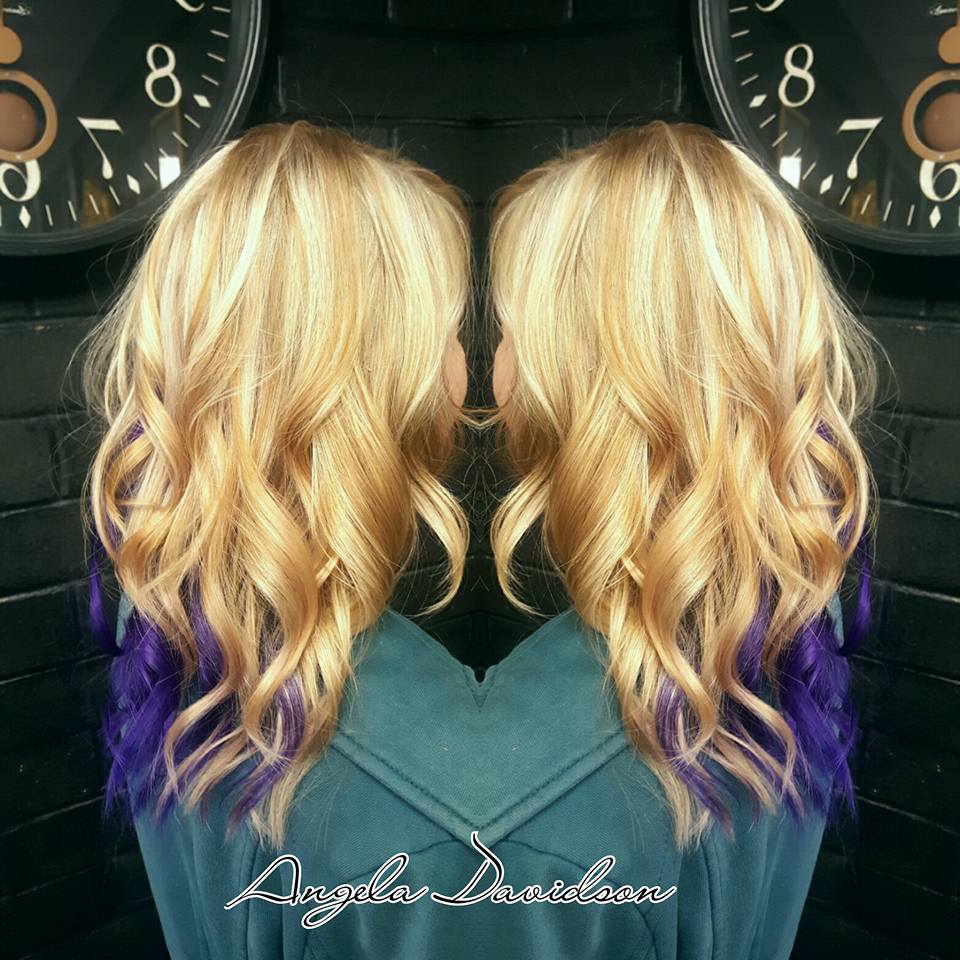 to be more strategic and detailed.
Shadow Box Hair Color Combinations are endless!

The fun part about shadow box hair color is that the color combinations are truly endless. Look at this warm blonde with purple shadow box which was done right here at Shampoo Dolls Salon in Cottage Grove! The stylist was Angela Davidson.
For the best color combination talk with your stylist. Be sure to consider your skin tone and how each color will amplify your natural look! Call Shampoo Dolls Salon today for an appointment(541) 942-9395
---