by Candace Solesbee first published on February 20, 2014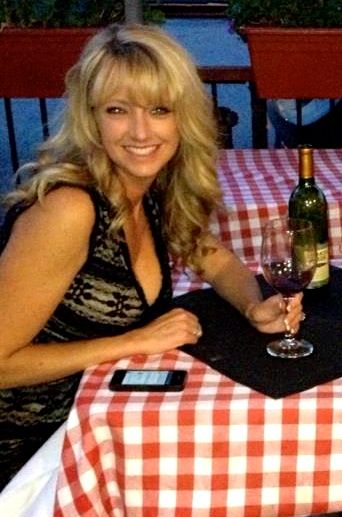 I am living a crazy, fast paced life traveling every other week between California and Oregon. I currently have one established salon in California, one salon under construction in Oregon, and of course Wendy's and my GLAManators blog.
Needless to say, that extra thirty minutes of sleep in the morning is valuable to me.
My day at the salon starts at 7 a.m. and ends after 7 p.m. My early morning client's usually walk through the door wearing sweats, a headband and no makeup. One morning, I had a client come in, look at me and say, "I don't understand, how do you do it Candace?"
The truth is… I never start work without my makeup, my hair styled and a nicely put together outfit to represent my brand. I truly believe that in the beauty industry, image really DOES matter! However, salon clients are not expected to arrive at the salon looking like they just stepped off of the catwalk. That is my job as a professional.
I learned early on that if you want your clients to trust that you can transform their image, you better not JUST talk the talk, but walk the walk as well.
SQUIRREL!! Alright, going back to the client's question. "How do you do it Candace?" The answer is quite simple…
I CHEAT OF COURSE!!!
The following are a few of my favorite time-saving tips:
Tip #1. Retro-Glamour Hair
Curl your hair the night before and put it up in a high ponytail. Use a soft band and wrap once, when you twist to pull the remainder of hair through the second time, don't pull ends all the way out; it will form a big bun on top your head. (this keeps your hair from losing it's curl while you sleep.) In the morning remove band carefully. Spritz your hair with a light shine spray. (removes any frizz) then spray with a medium hold hairspray, and let air dry for a minute. Flip your head upside down and lightly shake out the curls. To finish, lightly mist with hairspray and Voila'! As my niece Brittany would say, "BAM!! You've been GLAMMED sucka!"
Tip #2 Dry Shampoo is an Absolute Lifesaver!
If you haven't yet tried this fabulous fairy dust, don't wait. It's a total game changer! Not only does it keep your hair color vibrant longer, it makes your hair look freshly washed and full. Dry shampoos are manufactured in an aerosol hairspray bottle. The texture is more of a powdery consistency. Spray the product on like you would a hairspray, only concentrate it at the roots.
Tip #3 A Tip From Mom
My mother always told me, to lay out my clothes the night before. Although I hate to admit it, Yes Mom, you were right. Not only is it a great morning time-saver, but it allows you to become outfit inspired. Planning ahead gives you the time to chose a bracelet, earrings, or pair of shoes as your muse and design a whole outfit around it. Time is too limited for me in the morning to be able to really put together a nice outfit.
Tip #4 Do Use A Base Coat
As a Make-up Artist, I fell in love early on with foundation primer. I recommend that you always use a primer under your makeup. Not only does your makeup go on smoother and faster, it helps to create a long lasting look from day to evening. I adore Photo Finish by Smashbox. It's great for combination skin because it's light and oil free. www.smashbox.com
Tip #5 The Eyes Have It
Do you want amazingly curly lashes that last? Well, here's a little secret that both Wendy and I use daily. Heat your eyelash curler with your blow dryer. Yep, that's right! Just like curling your hair, eyelashes work the same way. Hold your curler in your hands against your fingers and hold the blow dryer close enough until you feel it start to warm. It can get really hot very quickly so you need to take extra care to not singe yourself. Test the heat on your curler by tapping it lightly on your chin. If it feels warm but not hot then proceed to use it on your eyelashes. Repeat the process for the other eye. You will create bombshell lashes in mere seconds!
---